Equity, Diversity and Inclusion
Our Vision
Equity, Diversity and Inclusion are essential to our organisation and our vision is to make them part of our every day at St Oswald's Hospice.
At St Oswald's Hospice, we aim to be an organisation of people who are led by our Values. A place where everyone feels welcome whoever they are, whether they are cared for by us, employed by us, volunteer for us or support us in any way.
St Oswald's Hospice has an Equity, Diversity and Inclusion Steering Group which was created in early 2019. This year, the Group has committed to a Statement of Intent that describes how we will listen more effectively to the views of those we don't hear from as often; look at how the way we have always done things and how these ways may be a barrier to some people, and we will act on what we know and what we find out.
We have an 18 month plan, where we will:
Listen:
To what people have to say about their experiences of work, volunteering, supporting and care, and encourage seldom heard voices to tell us what they think,
To the views of the wider community and those who, in the past, we have had less or no contact with, and look at how we can be more available to more people.
Look:
Actively look at our systems and procedures to see where our barriers to opportunity and access to all are.
For ways to show that St Oswald's Hospice is a 'safe' environment to raise concerns and challenge behaviours.
Act:
On our learning and make full use of our equity, diversity and inclusion data and other relevant evidence to help us make thoughtful, targeted and evidence-based decisions to support our vision.
Why we use pronouns at St Oswald's Hospice (and would encourage others to use them too)
Inclusive language creates inclusive workplaces, and by sharing our pronouns it makes it easier for someone who is gender non-conforming to share their pronouns too.
Gender pronouns are words that a person uses to describe themselves or would like others to describe them. For cisgender people (people who identify as the same gender as the one assigned at birth), the common pronouns are she/her/hers or he/him/his. However, people who do not conform to the male/female categorisation may use they/them/theirs.
By including our pronouns we hope that we are helping to raise awareness and normalise the clarification of pronouns. We hope we are making it easier for people who are gender non-conforming to share theirs too. Using pronouns, we hope that it helps to demonstrate our commitment to inclusivity at St Oswald's Hospice and with our people both internally and externally, showing consideration and respect that pronouns are an important part of gender identity.
Downloadable links
From 2017 onwards, any UK organisation employing over 250 people has to publicly report on its pay gender gap. The gender pay gap shows the difference in the average earnings between all men and women in an organisation.
Gender Pay Gap Report 2022
St Oswald's Hospice is a proud member of 'The Employers Network for Equality and Inclusion' and a Disability Confident Employer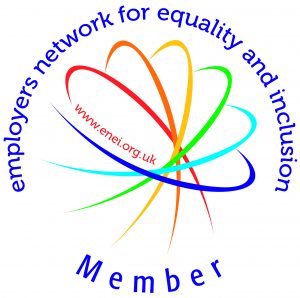 The UK's leading employer network covering all aspects of equality and inclusion issues in the workplace.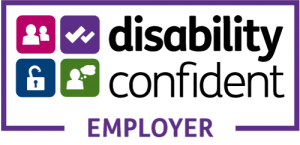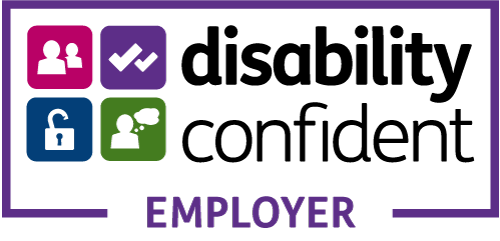 Working to ensure that disabled people and those with long term health conditions have the opportunities to fulfil their potential and realise their aspirations.