Lighting up the lives of those we love and miss
The evening of Wednesday 6th December saw the return of Light up a Life, where our community is invited to come together in a shared act of remembrance.
Held once again at Event Northumbria in Newcastle City Centre, hundreds of people gathered to shine a light on special people they love and miss, led by Davina Radford, Spiritual Care Lead at the Hospice, with many more choosing to tune in and watch the live stream from home.
Musical entertainment was provided by Robson's Choice as guests arrived and Newcastle Concert Band, who played a selection of festive favourites as people took their seats, later accompanying The Gathering of the Stars procession ahead of lighting of the tree.
The evening opened with a warm welcome from Steph Edusei, Chief Executive of St Oswald's Hospice followed by a short time of reflection led by Fiona Boyd, Volunteer Chaplain.
Throughout the evening, guests heard from members of the hospice's clinical and bereavement support teams and from people across our community who bravely chose to share their own personal stories. The audience were treated to a moving reading of Rabbityness written by Jo Empson, read by William and Jennifer Gunn in memory of their mum, alongside Beth Gregan from our Children's Bereavement Team.
The lights on our Tree of Lights were switched on by Emily and Ava Gordon in memory of their dad who died in March this year. As thousands of lights illuminated the tree, the room was moved to silence, as each light shone in memory someone special. This was followed by a quire time for reflection.
The evening drew to a close with Newcastle Concert Band leading everyone in a rendition of White Christmas.
To date, our amazing community of supporters have helped raise £86,000 by remembering their loved ones through Light up a Life. Thank you so much to everyone who dedicated a light on our tree and chose to support the hospice in this special way.
We'd like to extend an enormous thank you to all who have helped in bringing this event and the Light up a Life campaign together:
The staff at Event Northumbria for hosting us, Dianne Hughes and Eleanor Langan for sharing their personal stories, Jo Empson for allowing us to use her story, William and Jennifer Gunn and Ava and Emily Gordon for reading and switching on the tree lights, Robin Shield for donating the beautiful tree, Robson's Choice, Tom Smolen, Scarlett Taylor and Newcastle Concert Band for their musical contributions and campaign sponsors, Iain Nicholson & Co Solicitors and David Auld & Co Solicitors.
Thank you to St Oswald's Hospice Staff and Volunteers for their contributions and of course, a special thank you to everyone who came in person or watched at home. Light up a Life can only exist with your support and kindness. We hope it has brought you and your family some comfort.
If you would like to watch the service again, it will be available until Tuesday 2nd January 2024.
You can re-watch the service here.
View the images from the night below: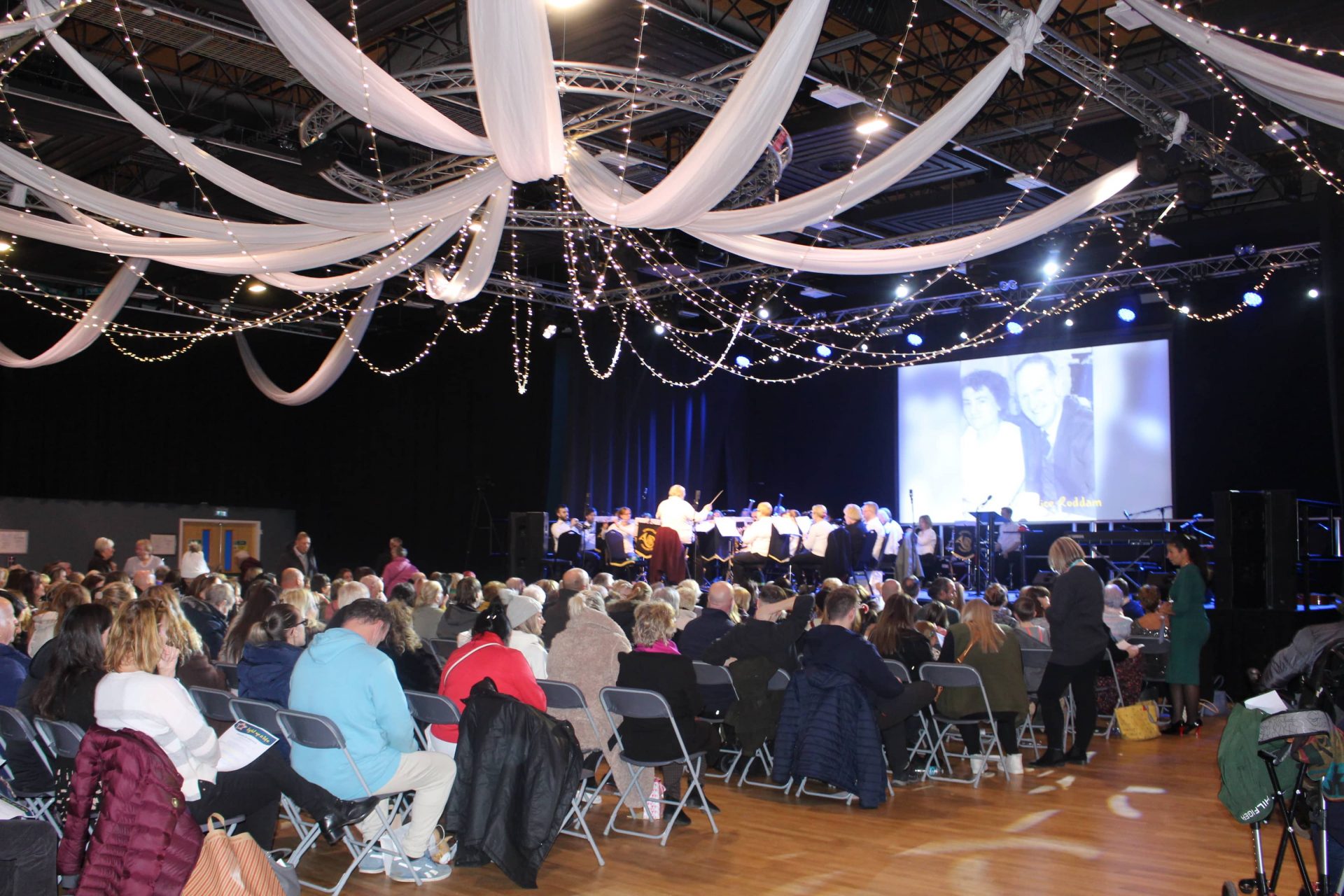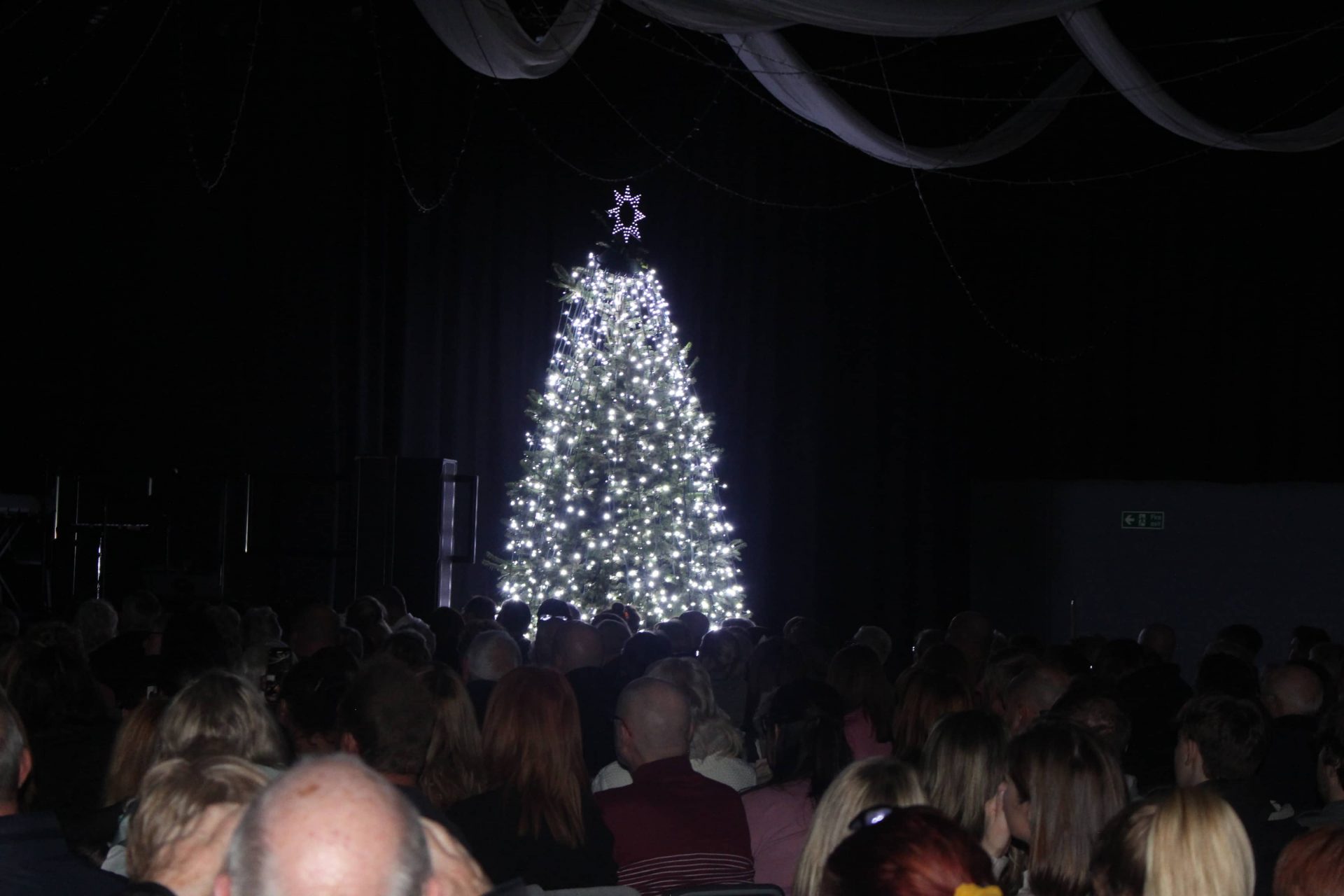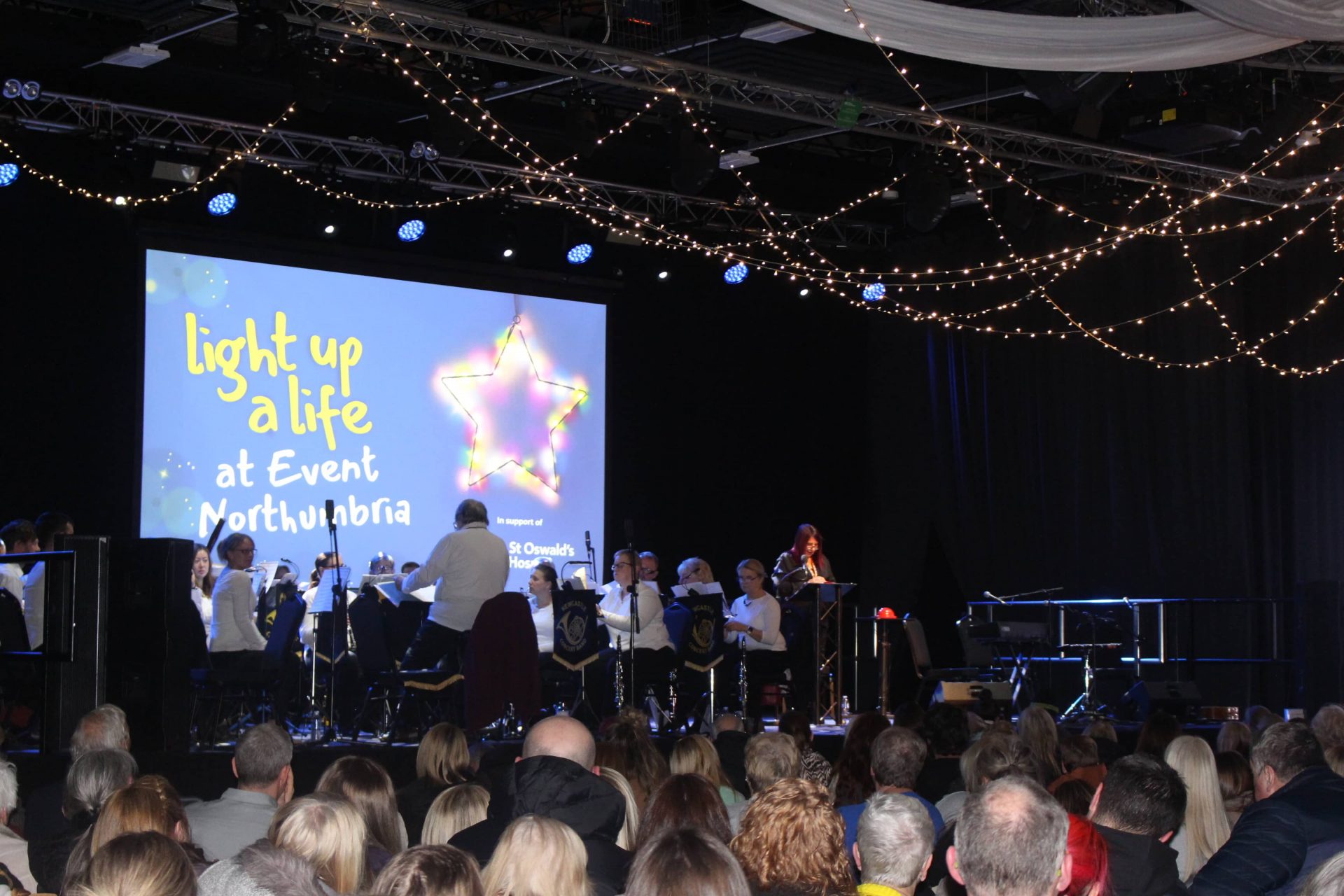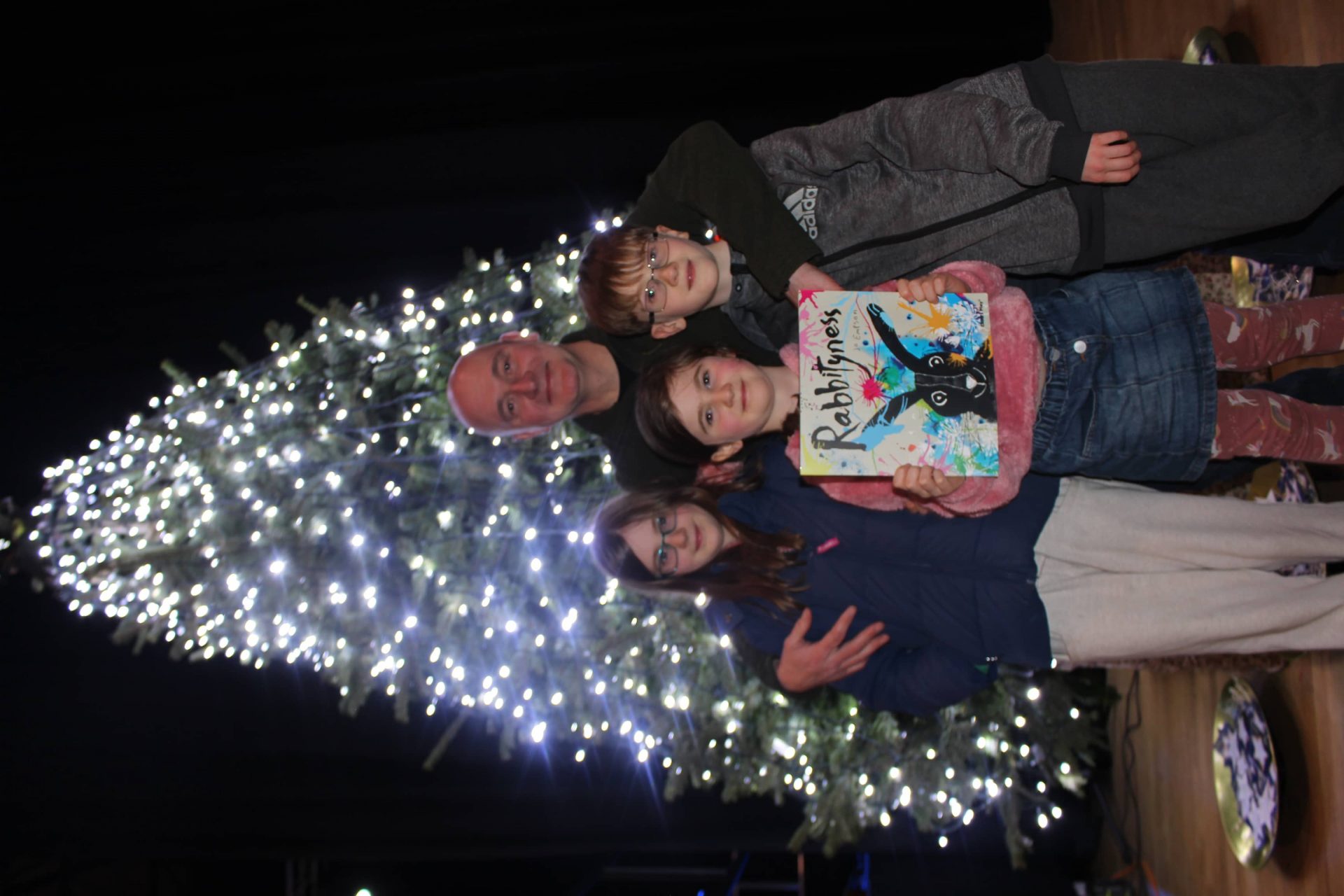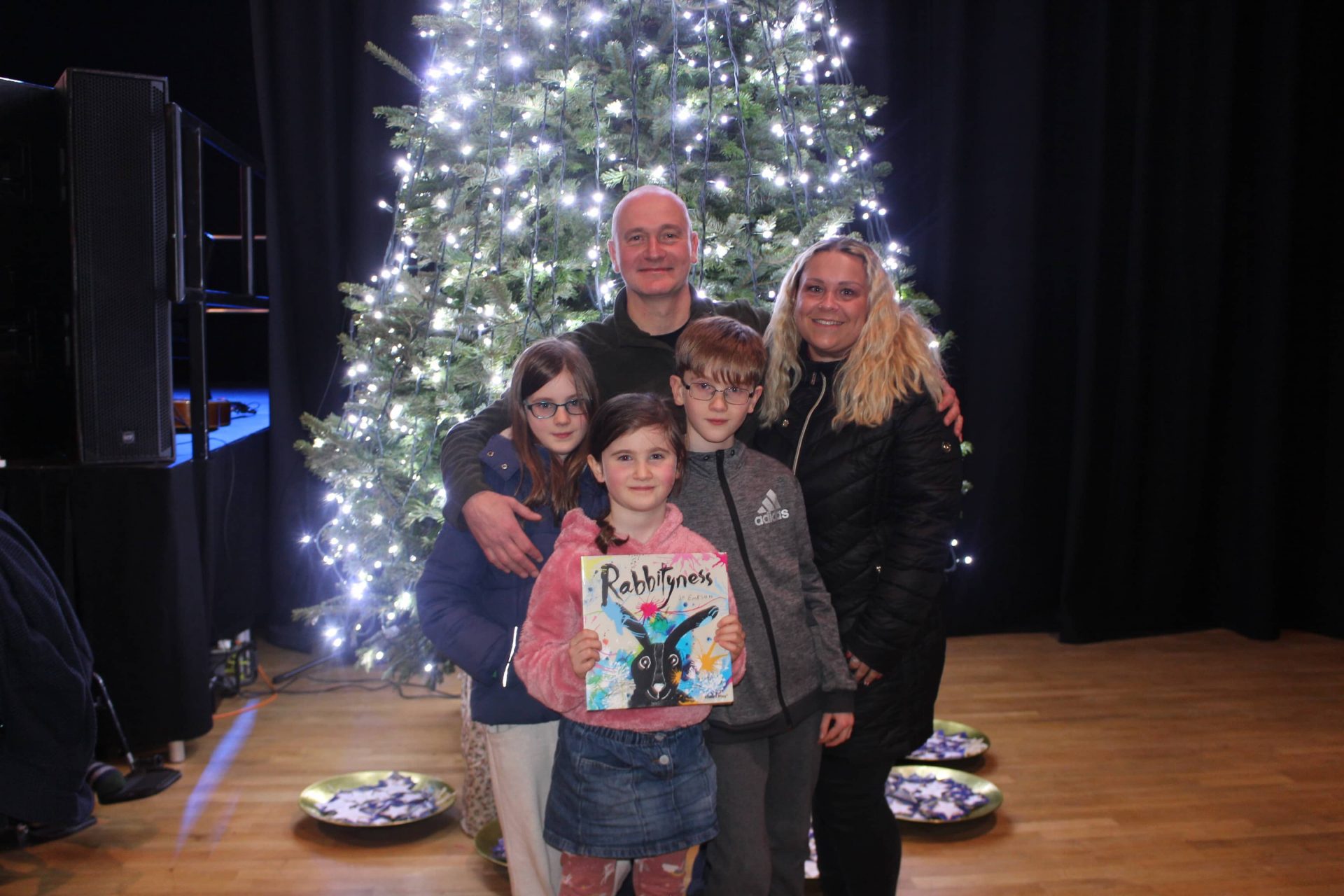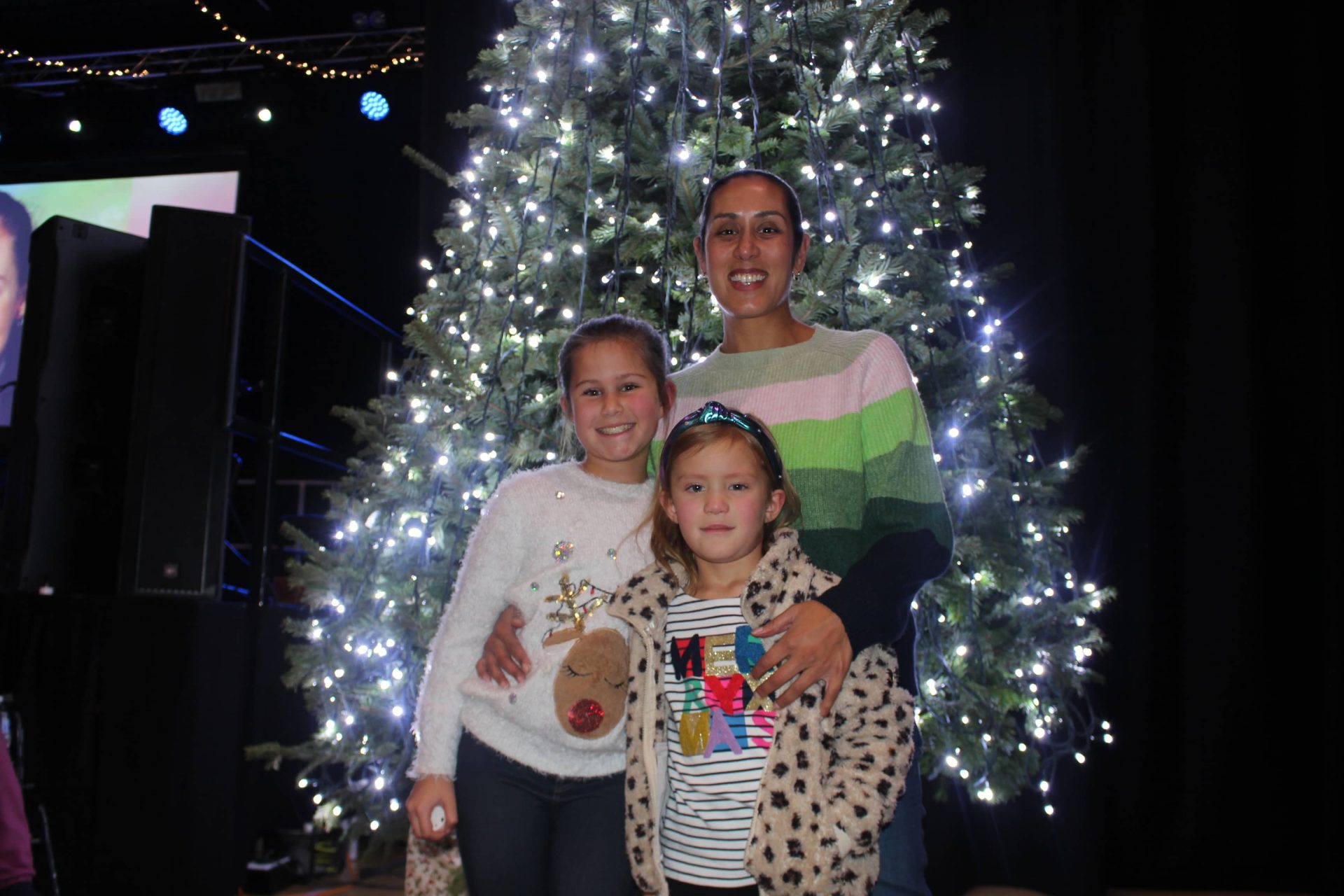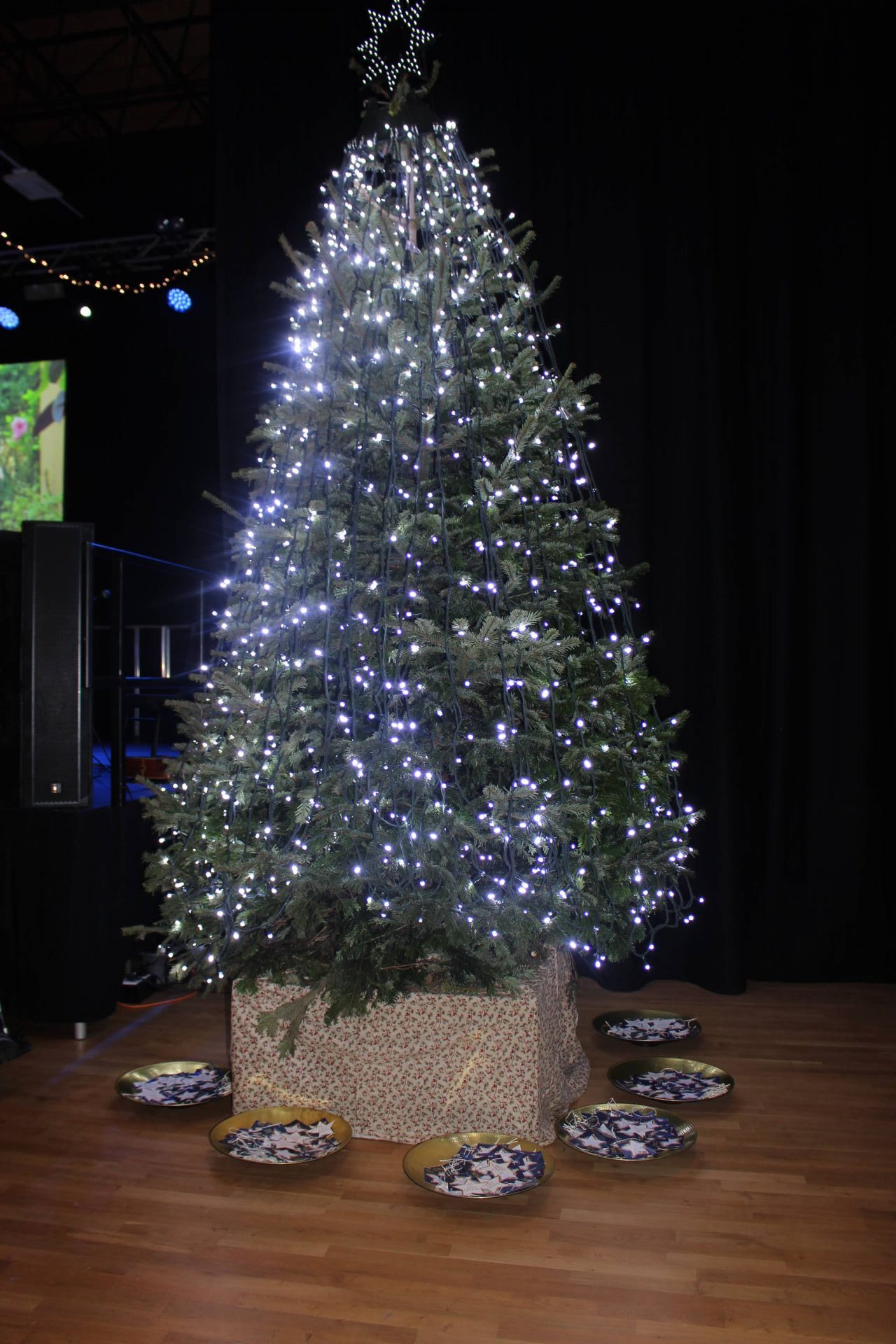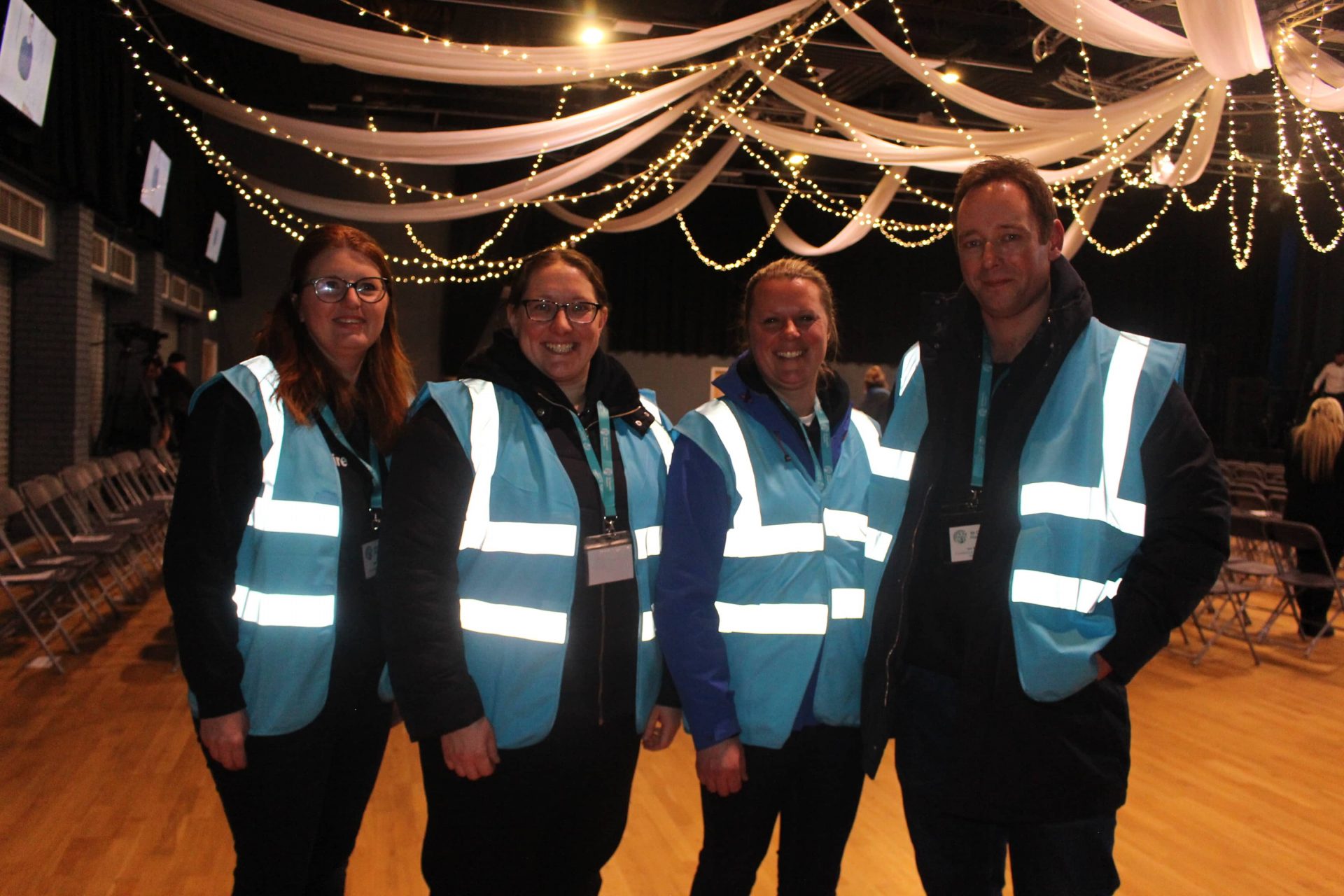 Tell us what you thought
Light up a Life holds a really special place in all our hearts and we want it to continue to offer a way for you to honour the lives of those you love and miss.
With this in mind, we would be very interested in your feedback about this year's service to help us plan ahead for 2024. Whether you attended in person or watched from home, please complete our quick 5 minute survey below.
Thank you.