A Great weekend for Team St Oswald's at this year's Great North Run
Last weekend saw the 42nd Great North Run return to Tyneside and Team St Oswald's turned out in force to mark the occasion. With a dream team of 400 runners participating across the weekend's events and thousands lining the race routes, it made for a memorable occasion and we're delighted to celebrate the success of our fantastic Team St Oswald's.
The sun shone brightly for Super Saturday as our younger runners took part in the Mini and Junior Great North Run on the Newcastle Gateshead Quayside. With superhero costumes galore, the enthusiasm and excitement was lovely to see. Our team of volunteers were ready and waiting to welcome back and congratulate our runners with their very own St Oswald's Hospice goodie bag and certificate.
It was another warm and sunny start for our runners on Sunday as they laced up their running shoes ready to take on the iconic half marathon. Our teams this year included a group from the Royal Marines 45 Commando Unit who covered the 13.1 miles in quick march style, each carrying their 30lb (that's 20kg!) kit bags for the duration.
Volunteers, staff and friends were scattered along the route bringing extra encouragement to our team, and of course the wonderfully talented musicians, Igbo North East OFUOBI Men's Cultural Group were at their usual spot at mile 4.5.
On completion of the race, our fabulous runners were invited to the St Oswald's Hospice tent in the charity village where they could enjoy copious amounts of tea, coffee and biscuits kindly provided by Ringtons. Other sweet treats were available too, including amazing cupcakes and tray bakes from our volunteers Win, Eleanor and Eileen along with a selection of items from Morrisons, Asda and Grenade.
Comfortable seating was provided by our team sponsor, ScS, enabling our runners to rest up on sofas within the tent and for those in need of a post run massage, Paul from Feel the Knead Regular Massage Therapy was on hand along with students from Northumbria University and Inspire Physiotherapy.
The torrential downpour and thunder storms did not dampen spirits as runners continued to receive their celebratory welcome back to the tent.
We'd like to say thank you to all of our supporters, volunteers and team on the day who helped make it an event to remember.
Most of all, we'd like to say a huge thank you to all of our Team St Oswald's runners who have trained, participated and fundraised for the hospice. You've all done something amazing for the patients and families who need us and we're so proud of each and every one of you. It was brilliant to be part of your Great North Run 2023.
Take a look at some of the photos from the day: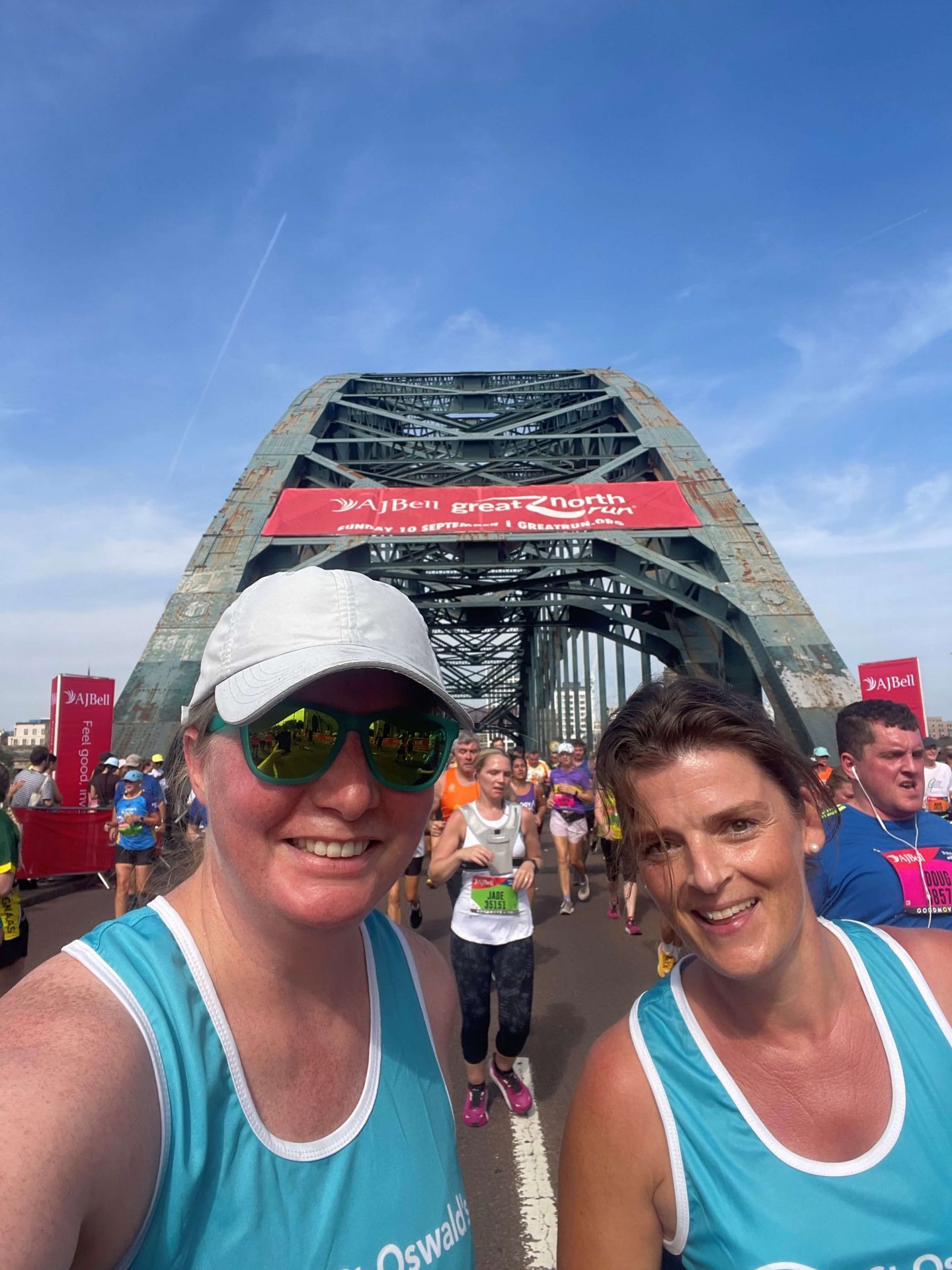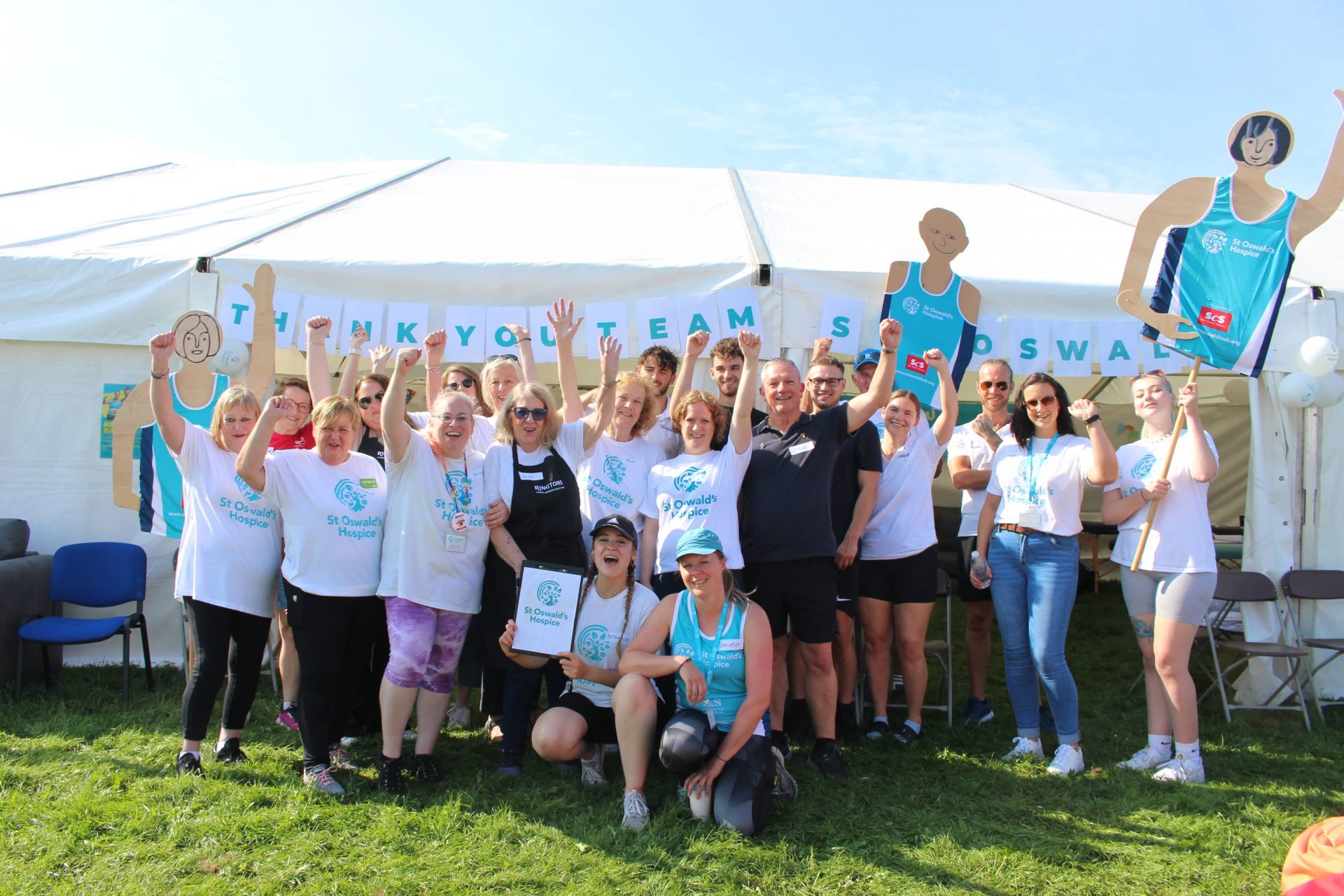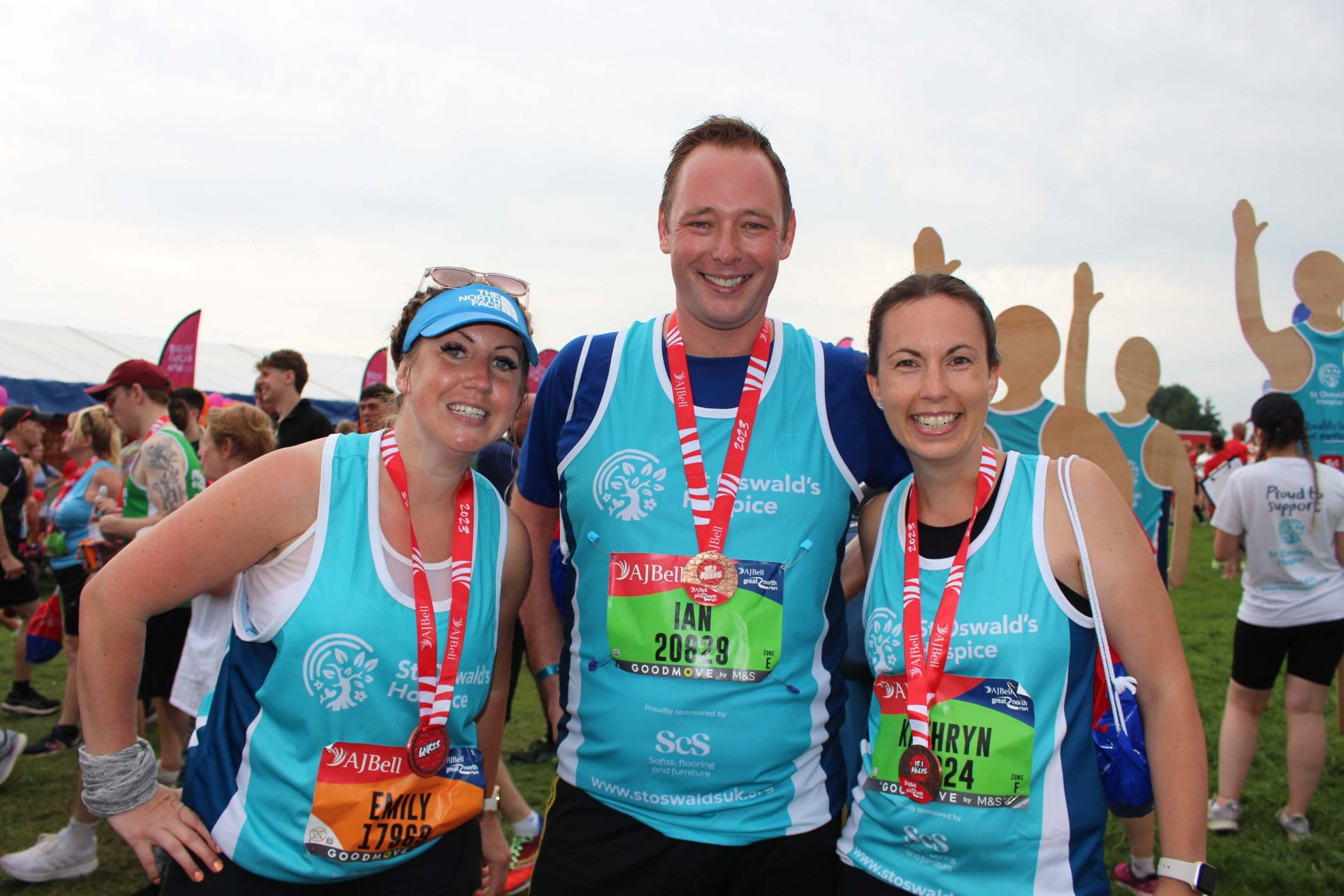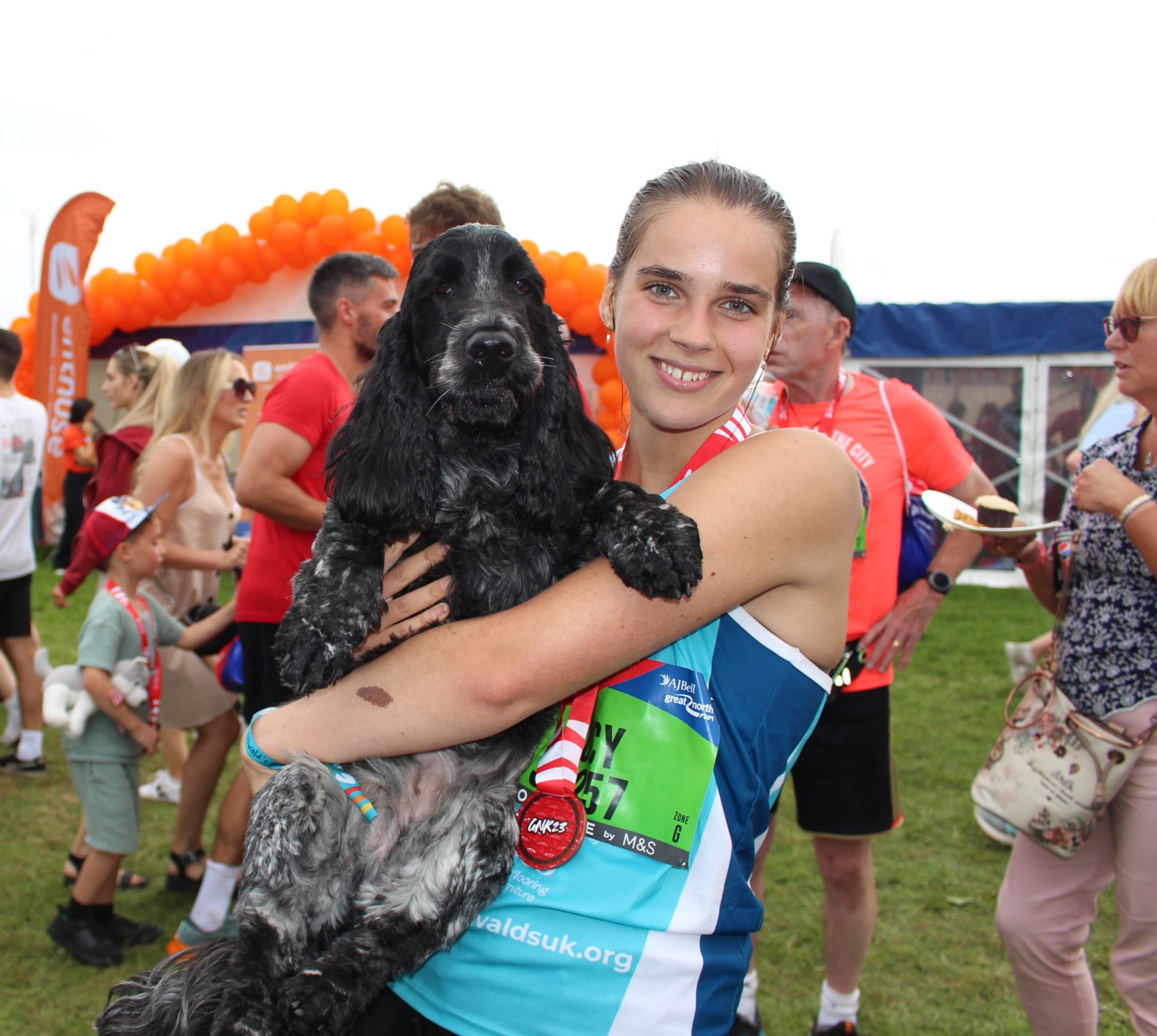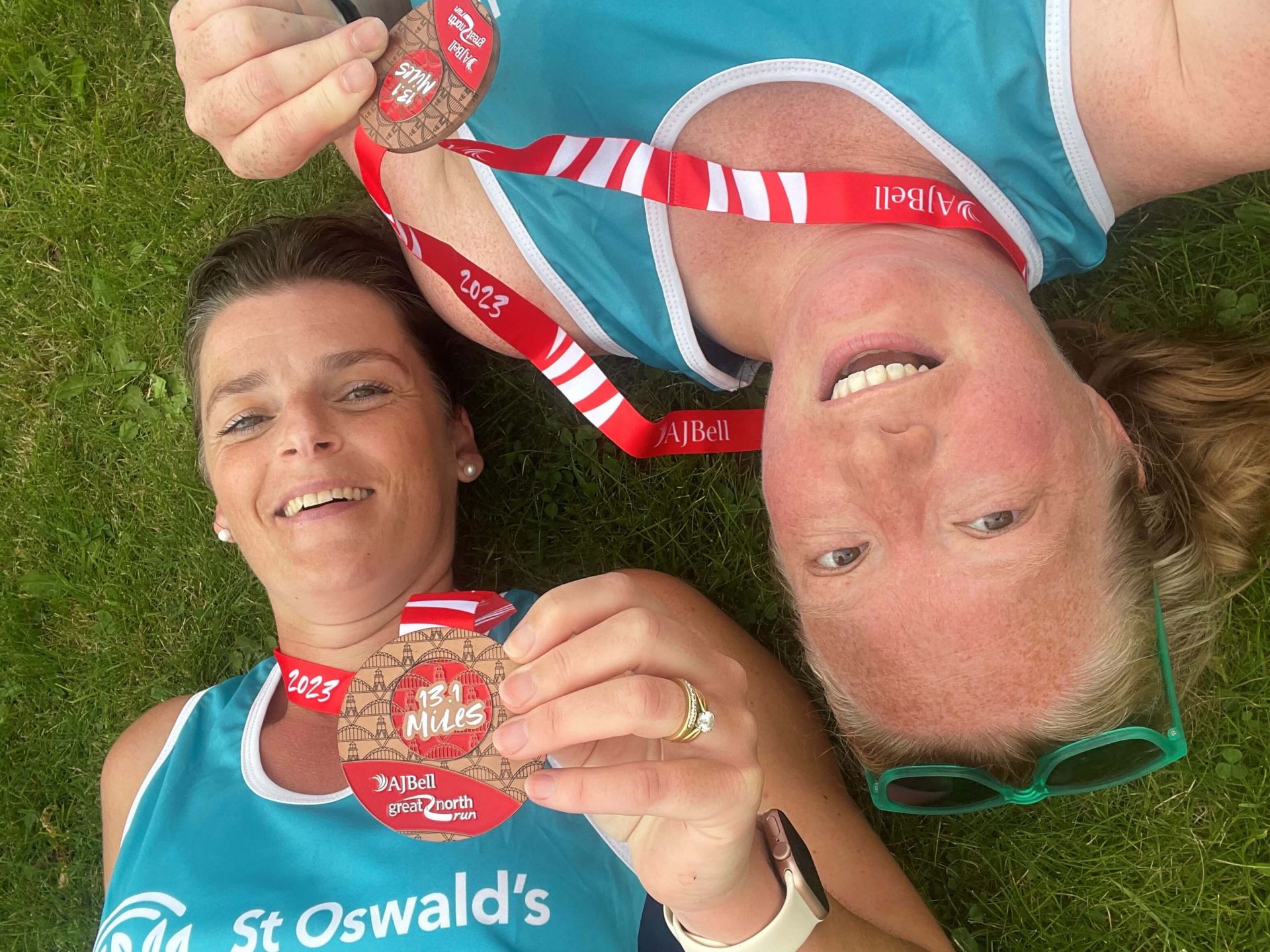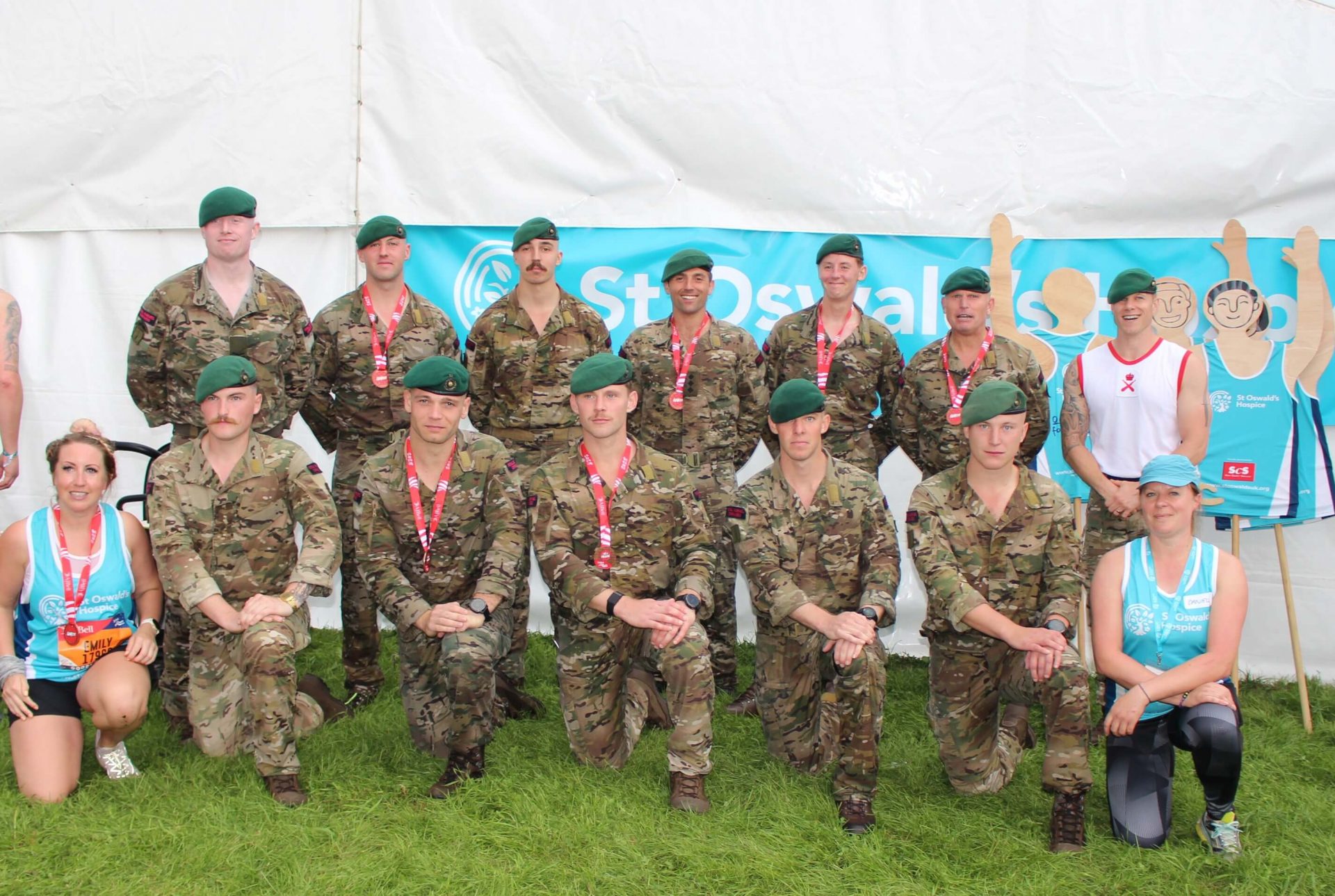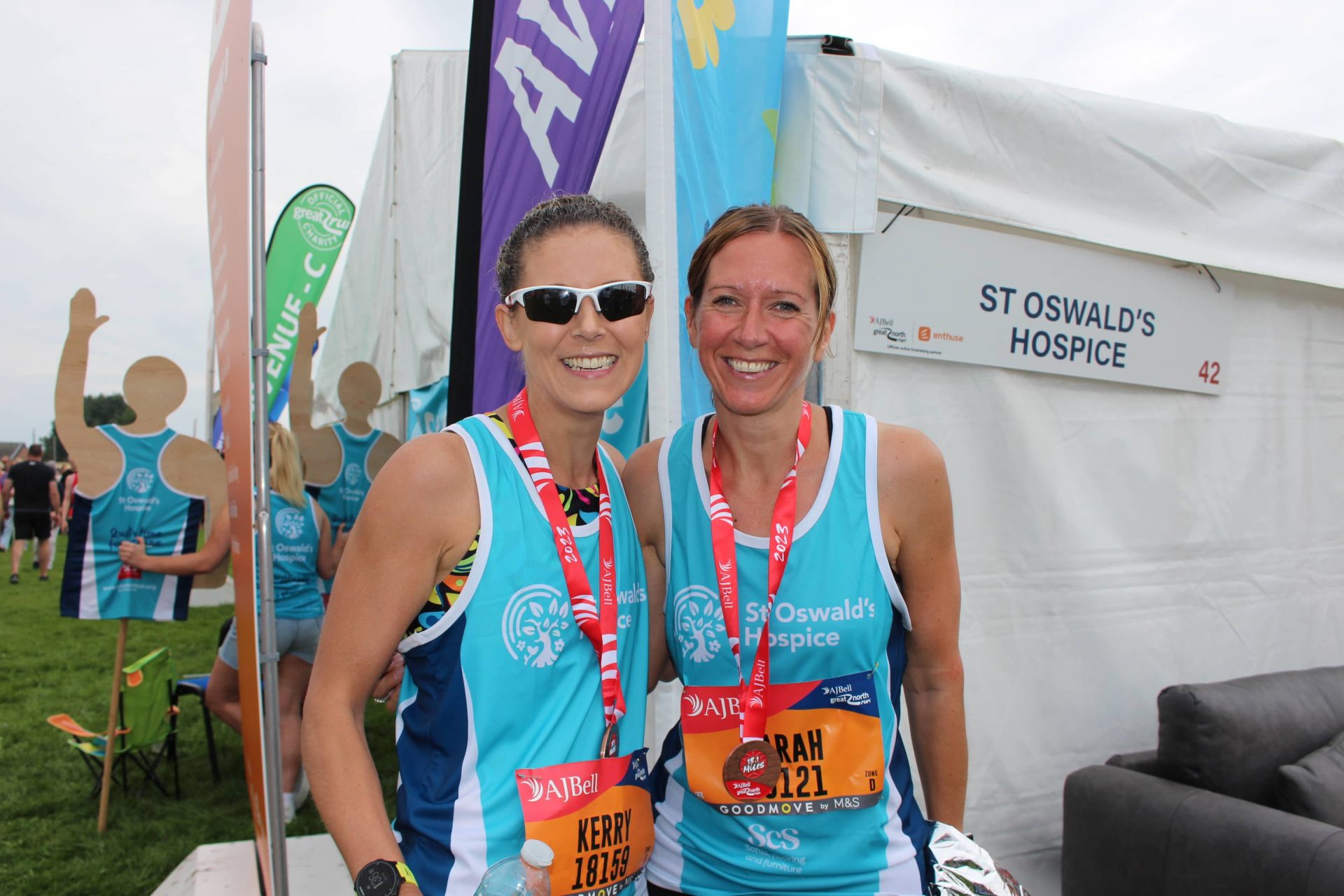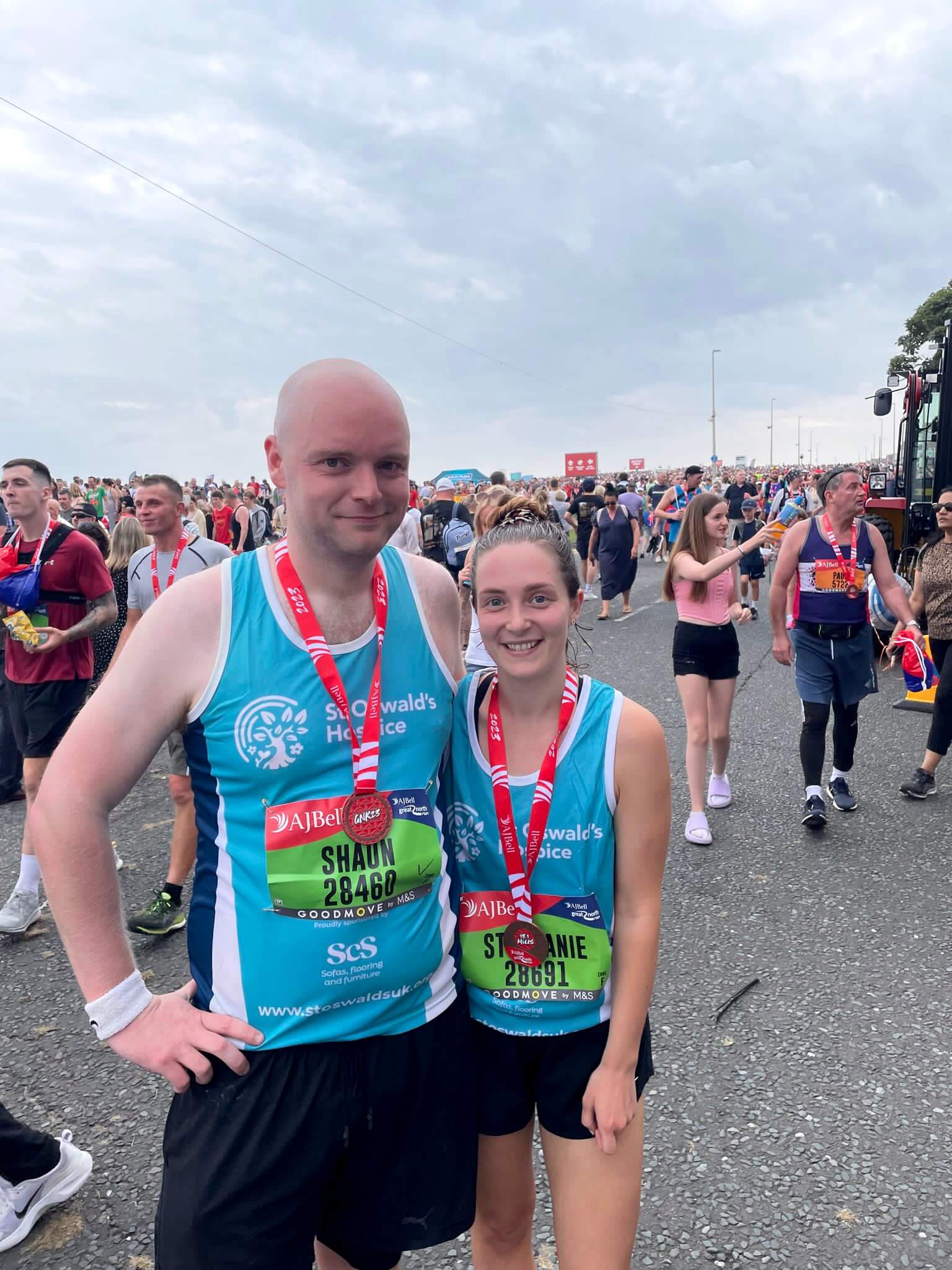 Take a look at our full photo galleries from the weekend:
If you've been inspired by our 2023 dream team, you can sign up today to be part of the 2024 Team St Oswald's by taking one of our charity places. Our team will support you all the way to the finish line, with fundraising ideas, training tips and more. Find out more and sign up here.